What is your vision for your brilliant life? Tapping into the power of visualization can be the difference between creating and living one or not!
Imagine accomplishing your goals and the feelings that accompany this success. When you engage all of your senses and immerse yourself in a mental image, your continual visualizations begin to feel real because our minds have difficulty distinguishing between what's real versus imagined. That is the Power of Visualization!
We are pleased to share this recap and recording from our January 2022 Women's Forum program: Capturing the Power of Visualization. In this program, Lisa walked us through the first steps to take to develop your clear vision concept; and identified tools to help you to create your vision board for the upcoming year – and beyond.
---
Strategies and prompts to create your vision board.
In addition to Lisa's strategies from the program to help you establish your Clear Vision, consider using the following prompts as you determine what to include in your vision board:
Use images that awaken all your senses because your vision board feeds the subconscious mind: Smell, Sound, Touch, Sight, Taste.
How do you want to create your one precious life? What would you do in the next year? To overcome one thing? Accomplish one thing? Improve one thing?
Use the different spokes in your wheel of life: what images or quotes would this include?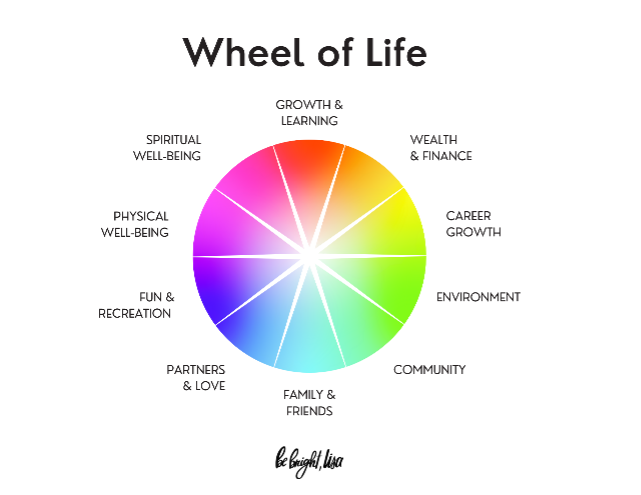 Additional Resources
Our Speaker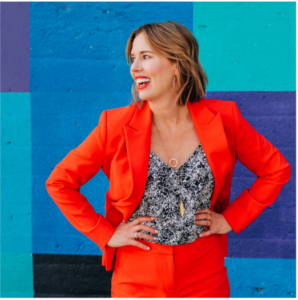 Lisa Guillot, PCC, Founder, Step Brightly
Lisa Guillot helps her clients find their clear vision and bring it to life through her creative, straightforward Clear Vision Framework. A former brand designer for companies, including Paper Source and Crate & Barrel, Lisa coaches her clients have the confidence and tools to create their life by design and share their vision through personal and professional branding. Lisa is a certified creative mindset coach and personal branding expert. Her clients include EVP's and Creative Directors of Fortune 500 entertainment and media companies, and leaders in marketing and tech. An entrepreneur at heart, Lisa also coaches ambitious people ready to build their business with purpose. Lisa started her branding studio in 2009 and her coaching practice, Be Bright Lisa, in 2016. Lisa is married to an architect and has 4 kids, 2 of which are stepkids, and all of whom she adores with her whole heart. Lisa is the host of the Find Your Clear Vision podcast, a personal branding and mindset podcast, and you can connect with her on Instagram @bebrightlisa.
Learn more at: https://bebrightlisa.com