The conversation highlighted the importance of moving forward and standing tall even through tragedy and why having a tribe is essential in overcoming life's obstacles.
We are delighted to share the recap from last week's Capital Strategies Women's Forum Florida event, Rising Above: Overcoming Life-Changing Obstacles. Many thanks to our fierce and inspiring guest speakers, Alyson Seligman / The Modern Savvy and Leslie Streeter / LeslieGrayStreeter, for sharing their stories with such candor, humor, and authenticity.
Their conversation highlighted, among other things, the importance of moving forward and standing tall even through tragedy and why having a tribe is essential in overcoming life's obstacles. And, thanks to all of you who joined us again, or for the first time – together, we raised over $2,000 for Healthy Mothers, Healthy Babies Coalition of PBC!
KEY TAKEAWAYS FROM LESLIE & ALYSON
Take Time to Grieve. Whether it is the loss of a spouse/partner, your health, a job, or a disaster, recovery has no timeline and others will move on more quickly than you will. Their timelines, however, are not your priority. Be angry, sad, frightened, but don't live in it.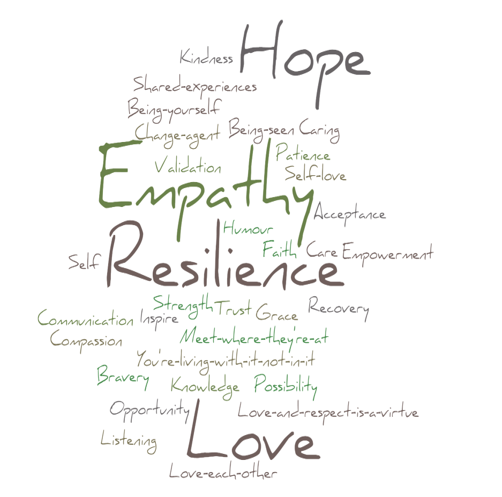 Next, Ask for Support. It's a Sign of Strength and Resilience, Not Shame. Seek out resources such as counselors, support groups, family members, your tribe. And, give yourself permission to fall back down. Those who love you will be there to pick you up.
It Takes a Village. Surround yourself with a tribe, village, support network, inner circle and if they are not serving you the way you need, find a new one. Some in your tribe may fall away; that's okay. For this reason, some people are meant to be in our lives for a season rather than a lifetime.
REMIND YOURSELF
You Didn't Come This Far To Only Come This Far. What happened has happened and it is how you respond that determines your outcome. It is a choice. You can dwell in the circumstances or you can own what you've been given and choose to show up for your life.
Most important, Time Does Heal and Provides Perspective. Life is unpredictable. Therefore, we cannot change the situation once it has happened, instead, we can change our perspective on the situation and grow from it.
Create a Plan and Write Down Your Goals. We are truly one decision away from a completely different life and no one cares about your dreams as much as you do. Ask yourself – what can you do to move closer to living fully into who you are meant to be? Write these down, keep a plan and know that it will be fluid. And, stop worrying about the things you can't control.
Finally, Do Things That Bring YOU Joy. Yoga, dancing, coloring, reading, volunteering, journaling; whatever it is, choose to thrive. Self-care is NOT selfish – it's a priority. And saying no allows you to create boundaries. It is also a complete sentence – no explanation needed.
ADOPT A POSITIVE CHANGE
Having a positive mindset does not mean that you ignore difficulties or disregard limitations or obstacles. Instead, it means focusing on the thoughts that are aligned with your well-being and progress. Here are some ways to have a positive mindset:
Create a morning routine: Before getting out of bed, begin by reflecting on three things you are grateful for and recite them to yourself, meditate or take a few breaths, set your intentions for the day and/or read something positive – a short quote, a note from your spouse/partner, or song lyrics like these: The Climb or What a Wonderful World.
Use affirmation cards or keep affirmations on your phone! And read them out loud!
Find ways to do RAK's – Random Acts of Kindness.
Move your body – physical activity is medicine for the body, mind and spirit.
Change your internal dialogue. Don't talk to your mountains about how big your challenges are, tell your mountains how strong and worthy you are of happiness. overcoming
RESOURCES
Support Group: Soaring Spirits. An international organization that offers peer-based grief support programs, with a local chapter here in WPB.
Netflix: Brené Brown: The Call to Courage
Books: Everything Happens for a Reason by Kate Bowler and I Am Her Tribe by Danielle Doby
Meditation Apps: Insight Timer and Headspace
Podcasts: Super Soul Conversations
Newsletters: "The Sunday Paper" by Maria Shriver and Daily OM
Go Digital. Search via hashtags to find organizations, communities, influencers or individuals who are navigating similar issues.