Why is it hard to talk about money? What do we have to get right today? What is your money story? Have you written your purpose statement? We're pleased to share the recap from our event: Money, Power & Purpose: Aligning Your Finances With Your Future.  We've included key takeaways, photos and a save the date for an upcoming event. 
Thanks to all those who attended we raised $825 for Junior Achievement of the Palm Beaches & Treasure Coast and $3,026 for Girl Scouts of Greater Chicago and Northwest Indiana. Click on the links to learn more about how they are making an impact on youth in our communities.
First, we kick off this recap with a thought-provoking video including past speaker and distinguished Chicago-based Benefit and Compensation Attorney, Carrie Byrnes. We invited past speakers to the CAP STRAT Studio for candid conversations and to capture their most empowering advice. Watch Barbara and Carrie discuss that one thing many of us give up too quickly.
Money, Power & Purpose are topics important to all women.  Below are our key points from the program. We all have a relationship with money – we can't really avoid it, can we? Money is part of our life. So, why is it so hard for us to talk about it? 61% of women would rather talk about their own death than money!?!​ Talking about money is not vulgar or being greedy. It's smart! Let's own our responsibility to talk about money and break the cycle of silence.

What is Your 
Money Story? 
Reflect on what money was in your family as a child. Did it represent anxiety? Uncertainty? Abundance? Did your parents discuss it? Fight about it? Make joint decisions about it? 
Also, be aware of external messages that impact our financial decisions: the barrage of endless deals in targeted emails and messaging, social media's portrayal of happiness creating a feeling of FOMO (Fear Of Missing Out). 
We are abandoning FOMO and embracing JOMO: Joy of Missing Out. JOMO is defined as "Feeling content with staying in and disconnecting as a form of self-care." It's a healthier mindset that may help us better connect with what we truly value. 
What
Do We Have 
t
o Get Right Today?  
Create a budget – Everyone needs one!

 

Avoid excessive debt

​ – especially direct 

retailer 

credit 

cards 

(

e.g

.

,

 Nordstrom's

, GAP

, 

Saks

)

.

 

Have an emergency fund

​ – 3 to 6 months of cash on hand

 for unexpected expenses

.

 

Automate savings

​ – 401(l)/403(b), HSA's, 529's and

 consider a

 separate investment account

.

 

Estate plan – Every woman 

should have one, 

including a will, POA's and possibly a trust. Protect yourself, your family and your legacy.

 

 
​
Be Aware and Be Wise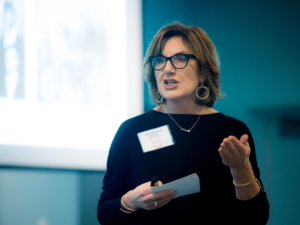 Diversification – Have a well-diversified portfolio. Your asset allocation (how much you have in different types of stocks, bonds. cash or other types of investments) accounts for over 91% of your returns. Be sure you roll up all accounts to assess your total household asset allocation and investment risk. 
Tax Strategies – Layer in smart tax strategies because it's not about what you earn, it's about what you keep.  Maximize your investment returns net of taxes.  
Fees – Everyone pays them. The primary types are investment advisory fees, investment or fund management fees, platform fees, and commissions. Know what you pay for each, not just the percentage, but the total dollar amount – and what services do you get for these fees?  
Be Engaged – Ask questions. No question is silly or stupid. ​And while your advisor/broker may be your friend or helped your parents, you need to hold them accountable – they work for you. Make sure they are the best fit for you going forward. Be the boss of your money! This is your money; this is your life!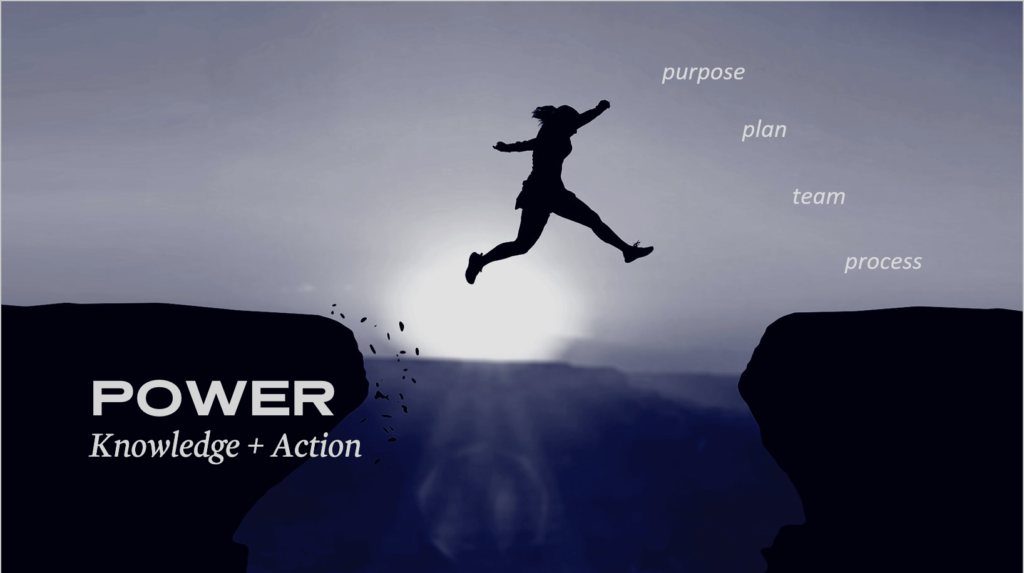 Power is being the CEO of you, your money and owning your choices!  It is clarity of purpose, living it, feeling fulfilled today and excited about your path forward financially and otherwise.  So, how can you be the CEO of your money?   
Create a purpose statement. 

​

W

rite it down, keep it in front of you, read it every day or more and share it with others to help you stay true to it.

 

Have a financial plan.  

Like

 a CEO who 

has a strategic plan for her company

, y

our 

financial plan can help you identify your life goals, assess 

the impact of 

cash flow

 

and debt, 

and outline

s

 a path to 

make 

your dreams 

reality. 

Build a great

 team

. 

Surround yourself with 

people who have your best interests at heart 

– 

100% of the time and who you trust

.  These 

a

re 

your advisors: accountant, lawyer, and financial advisor. 

 

Develop a process.  All CEOs mo

nitor results and hold

 

their

 team accountable

. 

Periodically a

ssess if 

your

 strategy

 

has shifted

 and if so, 

adjust

 so you stay a

ligned with you

r

 purpose

.

 

​

 

Communicate. 

Especially

 if you have a pa

rtner or spouse

.  Work 

together toward 

your 

goal

s

.  

​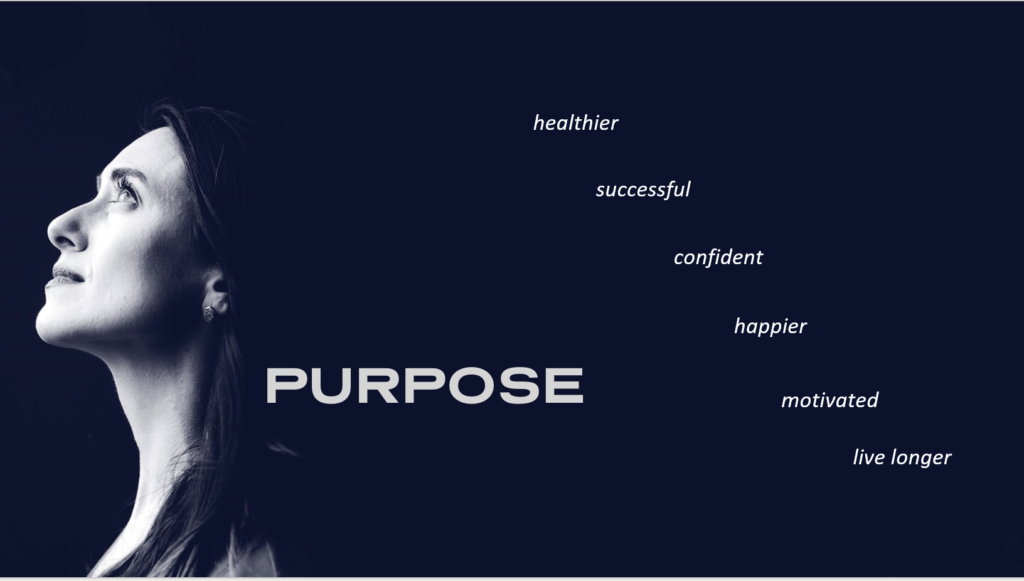 Perhaps the most important action one can take to experience success and fulfillment during their life is to identify, acknowledge, and live a life that expresses our purpose. And determining your purpose requires you to pause, reflect and invest in yourself. Set aside some time to answer a few questions: What brings you joy?  What meaningful contributions do you or can you make that are fulfilling?  Is how you choose to spend your time rewarding and meaningful?  Those and other questions will help reveal what your purpose is but remember, it's a process!  And being connected to your purpose means you'll be more intentional with your actions and makes decisions that much easier.    
WE ASKED – If money were no object, how would you spend your time?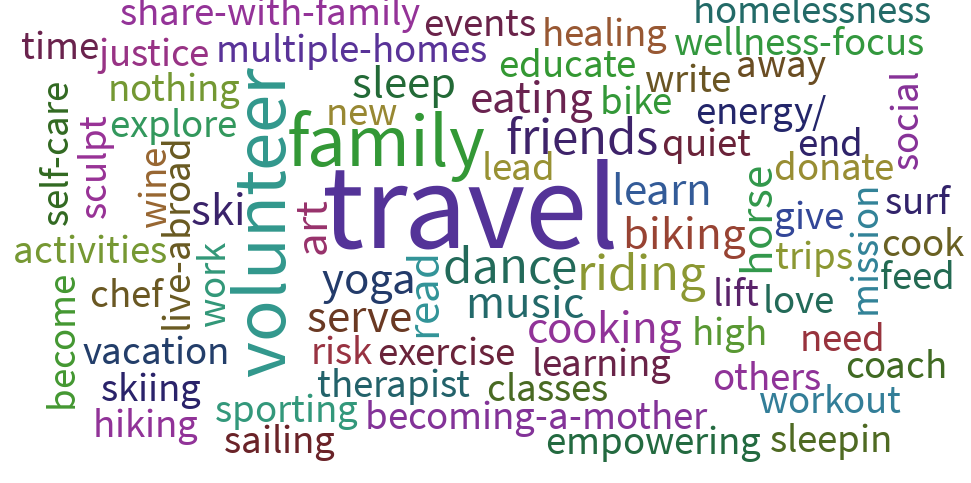 ---
Resources
Podcasts
Books  
The Joy of Missing Outby Tonya Dalton ​
Intentional Living by John Maxwell​
Essentialism by Greg McKeown
Blogs & Websites