"If you're going to live, leave a legacy.

 

Make a mark on the world that can't be erased. 

Maya Angelou

 
We are pleased to share this recap and recording from our September 2021 Women's Forum program: Living with Purpose, Leaving a Legacy! Our thanks to our guests, K. Sujata social impact advisor and consultant, and Mona Duffus MBA, LCSW, Chief Executive Officer of Dawning Family Services. 
---
Living with Purpose, Leaving a Legacy | Key Takeaways
Persevering through pressure helps reveal one's purpose.

 

With reflection, pain points become building blocks to growth.

 

Purpose is released when one proactively pays it forward.

 

Connect with purpose-driven leaders whose actions reflect their values and beliefs and who are serving as change agents for the greater good.

 

Creating a legacy is not just about financial support.  Consider volunteering with others to build community, join an advisory council, serve as a board member, offer to seek sponsors, use your influence and make introductions to support a cause or causes that are important to you. 

 

Charitable giving has many levels – find a fit for your budget.  We offer some suggestions below.

 

Consider opening a Donor Advised Fund and donate strategically and intentionally. This allows you to make a meaningful impact on an organization and you benefit financially, especially in managing your taxes.

 
Resources
"The Purpose Driven Life" by Rick Warren 
"The Power of Meaning: Crafting a Life That Matters" by Emily Esfahani Smith 
Chicago Foundation for Women | Giving Councils and Giving Circles 
Women's Foundation of Florida and Impact the Palm Beaches 
Women's Philanthropy Institute  
Connecting With Our Speakers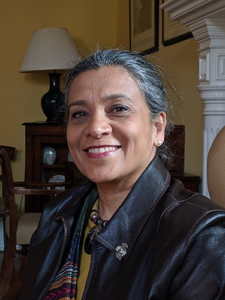 K. Sujata brings over twenty years of non-profit experience to enhance the impact of philanthropy – foundations, donors and social change organizations. She has expertise in organizational development, fundraising, and team building. 
Sujata has extensive experience turning around organizations with deficits to building reserves; improving employee retention; and establishing organizations as thought leaders in their fields. 
She offers management consulting and interim executive services to nonprofits and foundations.  For more information check out Sujata's website: www.ksujata.org.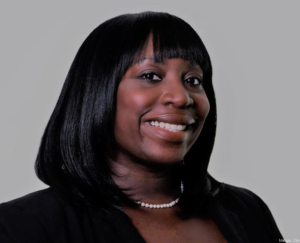 Mona Duffus, MBA, LCSW, is the Chief Executive Officer of Dawning Family Services, an agency dedicated to ending homelessness in the greater Tampa area. Prior to joining Dawning, Mona was Chief Program Officer for the Lord's Place in West Palm Beach.   
For more than two decades, Mona has led social-impact agencies that addressed our country's toughest challenges, including homelessness, behavioral health, workforce development, and child welfare issues. Mona is adept at creating community collaborations to innovatively solve systematic issues in our community.  
Find out more about her organization and how to get involved on their website:  Dawning Family Services