We are pleased to share this recap and recording from our January 2023 CAP STRAT program: Launching Your Career | Four Keys to Landing Your First Job.
We are so grateful to our expert, Megan Walls, CPC, PCC, ELI-MP, Executive & Career Coach, and Founder of Walls Career Coaching for offering our college students and parents who attended some valuable strategies to secure a job during or after college.
Start With A Job Search Plan
Like anything in life, preparation is key. It's important to:
Have a structured plan
Set realistic goals
TAKE ACTION
Your Resume – 3 Resume Commandments
Nicely formatted
The top third of the resume is the most important to grab attention
Bullets are accomplishments, not tasks
Networking
Networking is all about relationships – building and maintaining relationships and professional connections.
85% of positions are filled through networking
LinkedIn's research: Most jobs are found through personal connections
Your network: College alums, classmates (college, HS), fraternity or sorority members, business professionals in your town, family, friends of the family, past employers/colleagues
Make it easy for them to make introductions. Send them a short email and resume attached.
Interviewing
Informational interviews are a great way to practice, get advice and insights, and open doors.
Be intentional about making a positive first impression, in-person or virtually.

Posture, smile, make eye contact and dress professionally
When virtual: check the camera, lighting, and background beforehand

Ask for the job!
Your Follow-up
Ask for a business card or email so you can send a follow-up note. If that's not available, have your primary contact forward it to colleagues.
You can also send thank you's via a personal LinkedIn request to connect.
Send it on the same day as the interview.
Create a thank you email template beforehand and add one sentence to personalize it to your actual experience.
If someone introduced you to the company or you have a contact who works there, send a note letting them know about the interview(s), your interest in the company, and what you are waiting to hear. And as appropriate, thank them for the intro and/or information they shared about the company.
If you haven't heard from the hiring manager or primary contact in one week, follow up by email.
Resources & Links
For more on this topic, here are a few additional resources:
Your college career center – Articles, videos, TED Talks offered at your career center or search online
CliftonStrengths Assessment – an online assessment that identifies your top five strengths (the student version is $20)
Books:
I Could Do Anything IF I Only Knew What It Was – by Barbara Sher
Get The Job You Want Even When No One's Hiring – by Ford Myers
Finally, be sure to check and register for the next Women's Forum events.
About Our Speaker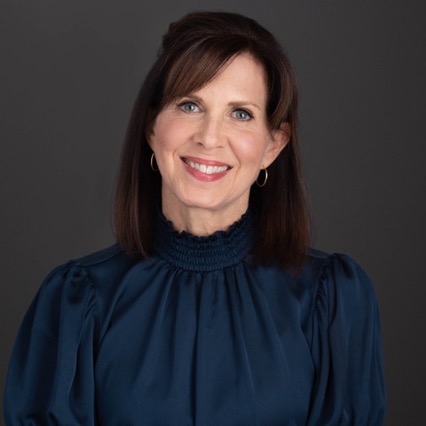 Megan Walls is a certified executive and career coach and founder of Walls Career Coaching. She provides professional guidance for all phases of her clients' careers – entry, advancement, and change. Megan coaches individuals, leadership teams, and groups; and also leads presentations and workshops for leadership teams and organizations, as well as college students and young professionals, on professional development, leadership, career and job search topics. Megan received her coach training from the Institute of Professional Excellence in Coaching (iPEC) and is a member of the International Coaching Federation
Megan is passionate about helping clients unlock their full potential, so they confidently thrive in their careers. She does this through a proven, unique "inside-out" coaching approach, which sets the foundation for career success. The "inside" refers to helping clients identify areas of strength, areas of improvement and obstacles to overcome. The "out" refers to helping clients set realistic goals and create action plans to achieve their career goals. During this process, Megan provides expert guidance, insight, career tools and serves as an accountability partner to accelerate the client's success.
To learn more about her group and one-on-one coaching programs and services, visit Megan's website: https://www.wallscareercoach.com/.