Learn from experts what skills, attributes, and experiences organizations and recruiters are looking for in their future board members. 
In a highly engaging presentation, Naomi Kent, President of In Touch, and Sally Washlow, accomplished board member and CEO, talked through the essentials so you can start to become board-ready today.
---
Get Board Ready
We are committed to helping women diversify the boardroom. Raising our voices and owning our power has never been more important than it is today. Not only do we benefit, but our families, communities, and companies also benefit.  Owning your voice and power is true with your finances, too.  Please let us know if you would like to have a conversation with the women of CAP STRAT.
More accomplished women are seeking positions on paid boards, and more boards are under pressure to recruit more women. So…
What skills, attributes, and experiences are organizations and recruiters looking for in their future board members?
What do you need to showcase to be their must-have candidate?
Our thanks to Naomi Kent and Sally Washlow, for sharing their insights.
Key Tips and Take-Aways
Participate in non-profit and industry association boards. It's a great starting point. You'll begin to learn how boards function, including governance processes and the duties and functions of varying Committees. Your fellow board members can be valuable additions to your professional network.
Pursuing a board seat requires you to make a commitment versus 'maybe I will do this' or try to land another executive position, whichever comes first. It could take at least a year to land a paid board role. And it must be for more than financial reasons – to give back, to offer your talents and contribute to an organization's growth and success.
Consider hiring a coach specifically or finding resources to help you get board ready.
Reflect on your experience and areas of expertise. What do your brand and value add to a board? Can you communicate that effectively?
Develop your board resume/profile. It is different from a career resume. It needs to be strong enough – and have the right content and structure – to at least get through the first pass of the Nominating Committee's review.
Build your network, through your personal contacts, especially C-suite execs and fellow non-profit board members.  Consider joining groups like Private Director's Association (PDA) or Intouch Networks for educational as well as networking opportunities.
In your journey to land a board position, remember it has to be a good fit for you too. Thoroughly interview other board members to learn more about the company and board. Ask: Where do they see you adding value?
Resources from the Speakers
About Our Speakers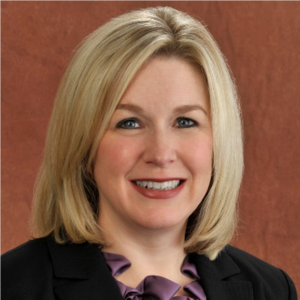 Sally Washlow is an accomplished Board member and former CEO with extensive experience in public and private companies as an executive with strong cross-functional expertise. Sally brings her leadership and cross-functional skills to boards and is adept at driving product innovation, market expansion, and organizational change. Sally currently serves on the board of CoStar Technologies (CSTI) and two privately held companies. On the Costar Technologies board, Sally is the chair of the Compensation Committee and is a member of the Audit Committee.
Previously, Sally was Chief Executive Officer and Board Director of Cedar Electronics in Chicago, and as CEO, led the integration of the Cobra and Escort electronics businesses, managing the company through the strategic transaction. In Sally's prior role as President and an Officer of Cobra Electronics (COBR), she had full P&L responsibility and direct management of product development, manufacturing, supply chain, business development, and sales and marketing.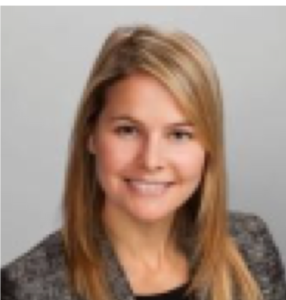 Naomi Kent is President, North America for In Touch Networks, and is a seasoned advisor and leader, with a background in sales and customer retention across a wide variety of industries. In Touch is a global organization that is revolutionizing how companies hire board members and senior freelance professionals.
Naomi built her early career at BoardEx, a relationship capital firm based in New York and London, where she developed her passion for people development, board recruitment, and a desire to build independent and diverse boards. Following her 12 years at BoardEx, Naomi led the launch of the US-based team presence of Voyager Labs, an Israeli artificial intelligence firm; and was VP, Customer Success at Shareablee, a data analytics firm in New York City.