We're grateful to our speaker Dr. Shivani Gupta for helping us better understand our nutritional needs and how they evolve as we age, why inflammation is the root cause of so many illnesses, and what tools we need in our daily toolkit to help us feel our best and live vibrant lives today and in the future.
KEY PROGRAM TAKEAWAYS
Inflammation, including low-level inflammation, is the root cause of many of our diseases including heart disease, cancer, Alzheimer's, autoimmune diseases, and more…think allergies, fatigue, anxiety, depression, hot flashes, brain fog, acne, migraines, etc.
The great news is that proper nutrition can help us reverse course and heal many of these diseases and put us all on a new path to enjoying vibrant health, well-being, and longevity.
PILLARS TO VIBRANT HEALTH
Adopt Restorative Sleep Practices.
Gently stretch before bed
Close down blue screens 2 hours before bed
Turn your lights out around the same time each night
Wash your face to end the day
Enjoy a cup of herbal tea, a dot of essential oil on your wrist to soothe yourself to sleep
Create comforting surroundings, a darkened room, and some meditative music.
Be sure there is an empty and available bed for anyone with a partner/spouse who snores!
Follow Ayurveda's Food Guidelines.
Eat meals at fixed times (meal timing).
Choose whole, fresh foods and pass on processed foods.
Avoid drinking water 30 minutes before or after a meal
Eat warmer foods at night
Mix in herbs and spices such as ginger, turmeric, and lemon.
Eat until satisfied, not full.
Choose anti-inflammatory foods including nuts, avocado, spinach, pineapple, orange fruits and vegetables, tart cherries, onions, and garlic.
INCREASE the amount of FIBER you eat because it's one of the most critical anti-inflammatory agents!  The recommended daily allowance is 25 grams!
Practice Ayurvedic Self-Care Rituals.
Start your day with a glass of room-temperature water to ignite digestion and set an intention for your day.
Before grabbing your toothbrush, consider using a tongue scraper to remove nutrients that weren't absorbed into your body (while also improving overall oral hygiene). It's said that the mouth is the gateway to digestion so removing what hasn't been digested is important.
Try dry brushing as part of your wake-up routine.  This will get your blood moving, detoxify the skin and unclog pores.
GET OUTSIDE and plant your feet in nature!
Resources
About Our Speaker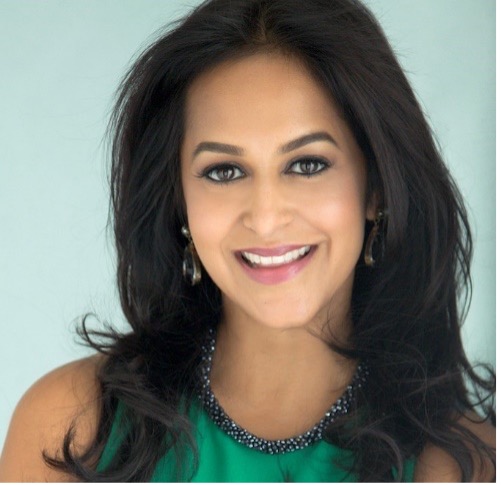 Dr. Shivani Gupta is the CEO and Founder of Fusionary Formulas, an author, speaker, Ayurvedic practitioner, and expert in fusing Eastern and Western practices that help our bodies achieve equilibrium.   She has a Master's in Ayurvedic Sciences and a PhD in Turmeric.
She is an entrepreneur, wife, and mother of two and understands the challenges women face when it comes to putting their health and well-being first. Unfortunately for many women, caring for ourselves is a last resort and yet another unrealistic expectation on our never-ending to-do list.
Most of us grew up eating the way we were taught by our parents or peers or role models. No one typically teaches us to eat for our natural constitution, though.  Shivani has seen the impact this has had on her family and their own longevity.
Our health depends on good digestion, and good digestion starts with proper nutrition and the foods we eat.  We can all learn to enjoy proper nutrition, easy at-home remedies, and how herbs like turmeric can reduce inflammation which leads to more energy and ultimately a vibrant, healthy, and long life.
Learn more at https://www.ShivaniGupta.com