Thanks to everyone who joined us to toast the Holiday Season at our 6th annual Holiday Soirée!  We were thrilled to see so many familiar faces and, welcome some new ones.  We hope you enjoyed being "together", making new connections, learning new appetizer hacks, infused beverage techniques, and bar tips, and uncovering ways to honor your health and wellbeing. Most importantly, thank you for showing up to share in the celebrations for discoveries and successes from 2021 and what excites us about 2022.
Thriving Through the Holiday Season 
Our favorite Culinary and Wellness Coach Monique Costello, Founder of Happy Eats Healthy shared some wellness tips and an appetizer hack that is a "right from the pantry" recipe.   You can download Monique's  Holiday Appetizer Recipe Hack here.
Two key takeaways:   
Our thoughts, our habits, our emotions, are digested in the body just like food.
We usually know when we are in an addictive state of mind and feeding cravings only feeds more cravings. Keep in mind if you are stuck in the cycle of over-indulging, to take your emotional pulse: Is this food filling a void? How do you feel? How do you want to feel? To combat sugar overindulgence:
Choose fermented foods to squash the cravings.
Eat protein with sugar to stabilize your blood sugar.
Show yourself some compassion, hydrate, move, and eat "real" foods.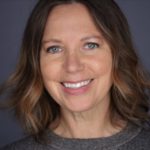 Monique will be leading her annual virtual Wellness Program starting on January 9th.  This program is focused on discovering your inner power to help you find balance, stop saying should've/would've/could've, and feel more than you've felt since … ??   Enjoy nutrient-dense food, thought-provoking exercises, mouthwatering recipes, solutions for dealing with those who aren't on your path, a private Facebook group with weekly interactive live kick-off calls and check-ins, recipe demos, mini-meditations, simple & soothing stretch workouts, fun self-care challenges and more.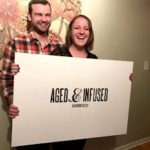 And cheers to Jess Feller, Founder of Aged & Infused who shared ideas for enjoying easy-to-make (thanks Jess!) delicious, homemade craft cocktails/mocktails this season. Gather to connect, converse, experiment, and enjoy one of her new mixed beverages!  Please remember to drink responsibly.
---
Holiday Shopping? A Few of Our Favorite Things
If you have a list and are still checking it twice, thrice, etc., think about supporting these women-owned businesses:
Sparrow Box Co. Beautiful and thoughtfully curated corporate and personal gifts for any occasion, and all American made. Moe and Angela launched in 2019 in South Florida and ship across the country. A donation will be made to Hannah's Home.
Gifts for children/newborns: Shop for gifts, toys, and beautiful clothing in person or online at SugarCupTrading in Oak Park, IL, founded and run by Michelle Vanderlaan.
Our Theme for 2022 – Designing and Living Your Brilliant Life
After thoughtful deliberation and collaboration, we're so excited for this new theme and all that is in development at the Women's Forum for 2022.
Beyond our traditional programming, we will be introducing a VIDEO BLOG (VLOG!) featuring dynamic women who are designing and living a brilliant life in various ways – as change agents, making positive impacts in their communities, intentionally living their purpose-filled lives, and supporting others along the way.
All programming will remain virtual (for now). We are lining up inspiring speakers with thought-provoking content to support your brilliant life. Our small group networking at the end of our programs has been a hit. We will continue to create more opportunities for you to connect with one another. We will continue offering both morning and afternoon programs, and lunchtime workshops too.
We are passionate about and committed to delivering value to every one of you: creating memorable experiences, facilitating introductions, having real conversations, and both supporting and celebrating your successes: personal, professional, and financial.
---
To All of You, To All of Us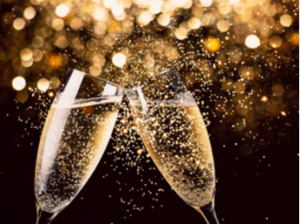 And finally, we close with a Women's Forum tradition – a toast, to all of you, to all of us. 
We cheer our resilience through 2021 and look ahead to 2022 and the brilliant life we get to design. We admire and applaud (but are so not surprised by) the spirit, compassion, and leadership of so many women.
Thank you for stepping up to support others, for maintaining and strengthening this community, and for pressing on personally and professionally. Always, remember to honor and care for yourself. (Remember your oxygen mask goes on first!) Make the most of this one brilliant and amazing life.