Boundaries create space for us to protect our most important asset: ourselves. And our core values help us understand who we are and what is important to us.
Together, core values help us stay on track with what we value most and boundaries create the guardrails to protect us along the way and ensure we have the energy and space to live out our values in our daily life.  
We are pleased to share this recap and recording from our April 2021 Women's Forum program: Boundaries & Core Values: Protecting Our Most Critical Asset. Over the last year, thousands of women have gone beyond their own boundaries to support others in person and in the virtual world. But let's not forget to make ourselves a priority at some point. Otherwise, we risk our ability to be there for those who rely on us.
---
A big thank you to Lauren Hodges, Ed.D. for leading our program and sharing her insight to help us honor our boundaries and understand how they co-exist with our core values.
Highlights from Lauren's remarks:
Boundaries create space for us to protect our most important asset: ourselves. They are also a great strategy to clearly communicate our needs and expectations both at work and at home. And having clear boundaries avoids uncertainty and conflict with others.
Core values help us to understand who we are and to understand others.
Action!
What is one small step – too small to fail – that you can take right now to better protect your boundaries and align with your core values? Like anything, maintaining boundaries requires effort and repetition. Write them down and be sure you keep them front and center!
---
About Our Speaker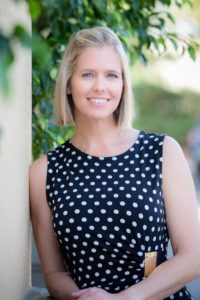 Lauren Hodges is the co-founder of Performance on Purpose, LLC, and founder of Total Body Training, LLC, two performance coaching companies focused on advancing leadership and performance potential.  She works with global leaders in health and human performance, including Johnson & Johnson's Human Performance Institute, Estee Lauder Companies, Accenture, Thrive Global, Stanford Medicine, Marriott, Enterprise, and others.  Recently, Lauren was the lead course designer for Thrive Global's flagship course, Thriving Performance, and their new course on mental well-being, Thriving Mind.  
Her primary areas of expertise are in instructional design and learning experience design—both digital and live training experiences—and health and well-being.  She has reached hundreds of thousands of people globally since 2014. She currently designs and delivers content for Performance on Purpose, conducts private executive coaching, facilitates workshops, and retreats, and delivers keynotes. 
To learn more about Lauren and her company, you can find her at Performance on Purpose.