It is not the strongest of the species that survives, nor the most intelligent, but the one most responsive to change.

– Charles Darwin
We are pleased to share this recap and recording from our August 2022 Women's Forum program Beyond Client Satisfaction: The New Standards in Sales and Marketing. 
We are fortunate that our expert speaker, Kathy Steele, CEO and President of Red Caffeine, a Growth Consultancy, offered insights and expertise on: 
How to build a scalable plan for attracting, retaining, and delighting customers in our evolving economy.

 
Strategies to create a revenue generation system that incorporates the people, tools, technologies, and processes needed to be competitive and successful in sales and marketing.

 
Her Key Messages
Systematize your revenue generation system
Your revenue generation system needs to be scalable and center around your people, tools, technology, and processes, for both attracting new clients and retaining existing ones. Evaluate your current process and gaps. What is missing? What needs improvement? What is a low priority? 
Solid end-to-end management of your sales funnel
Buyers are using more channels, so sellers must too. As many as 10 channels now v. traditional relationships.

 

Convergence of sales and marketing: Evaluating the channels and where the best leads are coming from is essential. Focus on optimal leads, who is in your network, and target messaging.

 

Content is King: People want specific messaging for the segment they represent, and storytelling remains powerful. Focus on those needs and pain points.

 

Manage their time and yours well. Always have agendas. It's essential to get an upfront "contract" that you are delivering on what they are expecting, and they are on board with the direction of the conversation.

 

Know their decision criteria and purchase process.

 

Having a strong post-close process is essential.

 

Be sure to re-engage the sales team in the long-term process.

 
Create exceptional customer experiences
Retention is KEY to growth. 

 

Feedback is invaluable. What are you doing well? Where can you improve and evolve your services? Also, this helps you develop powerful stories and testimonials.

 

Ask for referrals. 

 

Have a purpose statement: It is increasingly important to have a tangible expressed purpose embedded in your brand and in your communication (written and verbally by ALL employees).

 

Mindshift: How do we show OUR customers more loyalty v. how do we create more loyal customers?

 

Need to measure and monitor existing relationships, show/express appreciation, and find opps for all employees to add value. 
---
About our Speaker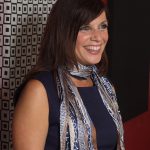 Kathy Steele, CEO & President of Red Caffeine,A Growth Consultancy
Actionable, relevant, practical, and inspirational are the words that commonly appear in audience feedback from Kathy's speaking engagements. She is a notable speaker featured at top industry conferences, association events, and intimate venues; and has been a guest on an array of podcasts and authored articles on topics ranging from Employee Experience, Growth Planning, Brand Building, and Compensation.  
Red Caffeine (RC) is a Growth Consultancy, with a mission to "build badass brands clients want to work with, and employees want to work for." They develop and execute Grow-to-Market™ plans for ambitious companies who want to build valuation in their business. Using a proven methodology, they create and execute strategies that focus on your most significant opportunities for growth.  
The RC service offering includes a managed service team that enables a business to scale rapidly without having to hire a wide range of full-time staff members to move a growth plan forward. They are best known for brand exposure, revenue generation systems, digital transformation, and employer branding.  
Reach out to them at Info@RedCaffeine.com (And learn more at: https://www.redcaffeine.com/)