5 year-end financial tips, tips to help maintain healthy habits through the holidays, and what's ahead for 2020. Our 2019 Women's Forum Florida Holiday Soiree was a great way to kick off the holiday season. We came together as a community making new and strengthening existing connections, sharing holiday plans, learned healthy habits to hold on to so we can thrive through these next few weeks and expressed gratitude for the yet another year of accomplishments and success.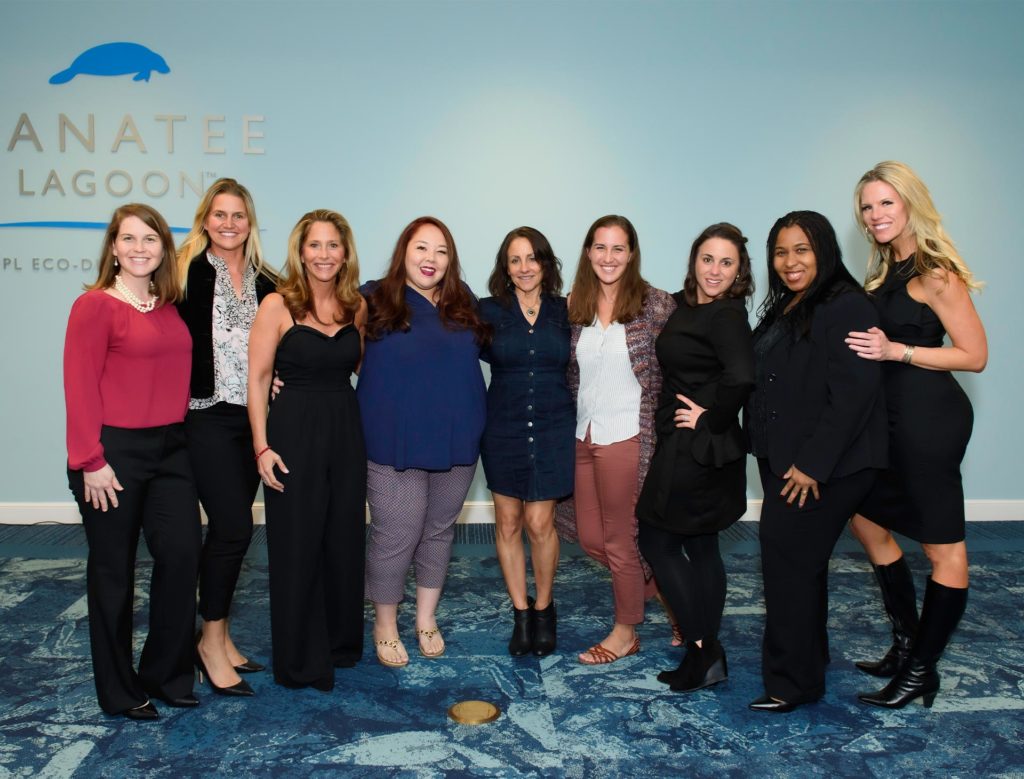 Women Supporting Women…'Tis ALWAYS the SEASON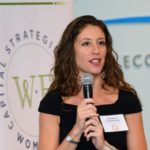 It was our second time inviting our friend, Angela Tompkins, Vitality Coach & Corporate Health Trainer and Founder of Core Inspired Living to join us and share her expertise about how to maintain our healthy habits through the holidays.  As a reminder, Angela's Thriving Through the Holidays tips can be downloaded here. 
CAP STRAT Women's Forum will continue its commitment to giving back to our communities. This year we were happy to support the Homeless Coalition of Palm Beach County. Many thanks to Shea Spencer, their new CEO for sharing priorities to end homelessness here in West Palm Beach. Most importantly to all of you who attended and made purchases at Kendra Scott and William-Sonoma pop-up shops, together we raised over $1,800.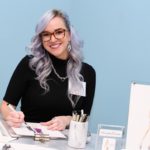 And, Lindsey Kate, our newly discovered and very talented fashion illustrator brought the Wow factor and some additional excitement as she created captivating and beautiful illustrations for guests.
---
WHAT'S AHEAD FOR 2020?
We'll continue to create a variety of events both larger and smaller groups.  We'll be launching morning meetups (but not too early) and stay the course with evening programs as well. While having face-to-face connections is essential to building community, we'll also offer virtual access for the women who are unable to attend certain events in person. We'll be strengthening and streamlining our virtual communications, delivering messages in monthly newsletters, hosting content here at capstratwomensforum.com and using video and live stream technologies, so stay tuned!
And as we continue to evolve, we always appreciate your ideas and inputs, so please share them!  Also, please don't forget to add our womensforum@capstratig.com as well as researchteam@capstratig.com to your contacts or mark it as not junk in your email so you will continue to receive content and timely notification of upcoming events and to stay connected.
SAVE THE DATE!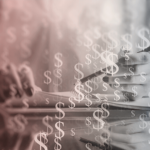 CAP STRAT Women's Forum's first event in 2020 will help you start the decade off by focusing on your financial future.
Join us on Thursday, January 23rd for
---
YEAR-END FINANCIAL TIPS
As we wrap up 2019, we want to share 5 Year-end Financial Tips to end the year and begin 2020:
Maximize retirement savings: Review year-to-date contributions versus annual limits into tax-advantaged retirement savings accounts – 401ks/403bs, HSAs, IRAs – for you, your spouse and kids. Fill the gaps as best you can.
Reduce taxes on investment gains: Consider using tax-loss harvesting to help offset capital gains with losses from stocks, bonds, mutual funds, and exchange-traded funds (ETFs).
Charitable giving: Given the increased standard deductions, implement a donation strategy that ensures you can claim a tax deduction (e.g., using a donor-advised fund) and consider more tax-efficient alternatives to annual cash contributions (e.g., appreciated assets).
Review savings goals: Assure you are on track to achieve your retirement, college, personal savings and wealth transfer goals and confirm your asset allocation is aligned with these goals.
Set 2020 goals: Schedule time to discuss and set financial goals for the upcoming year and beyond. Are there any potential life events or family changes? Will you make any major purchases? How will any of these impact your goals and financial plan?
We are committed to supporting your financial success in 2020.  Contact us at 561.708.6118 if we can help.
AND FINALLY, A TOAST.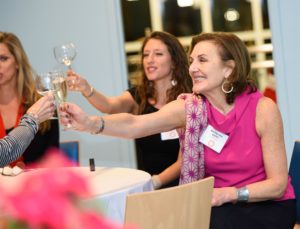 As we close out 2019 and embark on a new decade, we pause to celebrate all of you, all of us.  To our journeys, our triumphs, and tribulations, to rising above and owning our power and this one precious life.
To being in each other's corners, having each other's backs and celebrating one another's successes,
To collaboration rather than competition,
To amplifying our voices, individually and collectively,
Supporting each other's causes and commitments,
To self-care and helping one another be the best versions of ourselves, and
To being present and grateful each day.
Cheers to all of you!  Our very best to you and your families for a festive, peaceful and joyful Holiday Season!
The Women of CAP STRAT